My Goals module is a good way to track personal and company's goals easily in one place.

To see goals list, from main menu open Goals an click My goals.
Goals have 3 statuses:
not started
in progress
done
You can sort goals by clicking on the column name. 
To add a new goal, just click "New Goal" from sidemenu.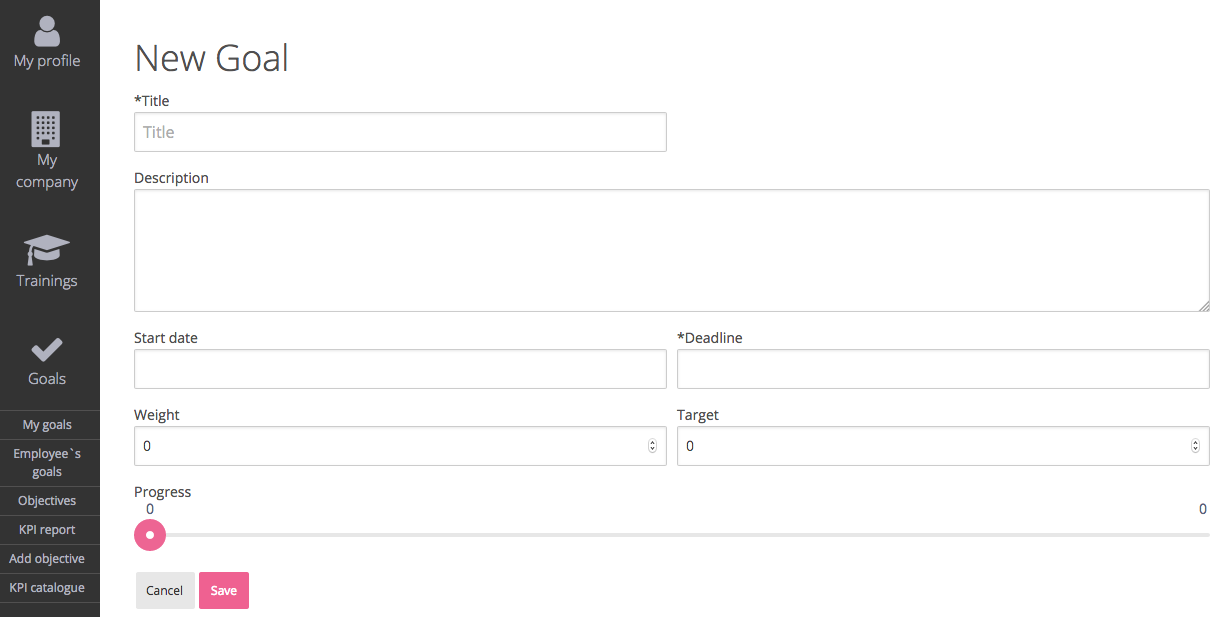 Mandatory fields are title, people responsible for the goal and end date of the goal. Description, start date, weight percentage and target are optional. But if you want to track goal progress, then we recommend to fill all fields.

After you have filled all the necessary information just click "Save" and in the next page you'll have the overview of the goal.