You can add responders according to their roles:

person being evaluated
managers
colleagues

peers (persons who are equal to person being evaluated in work related tasks)

c

ustomers / partners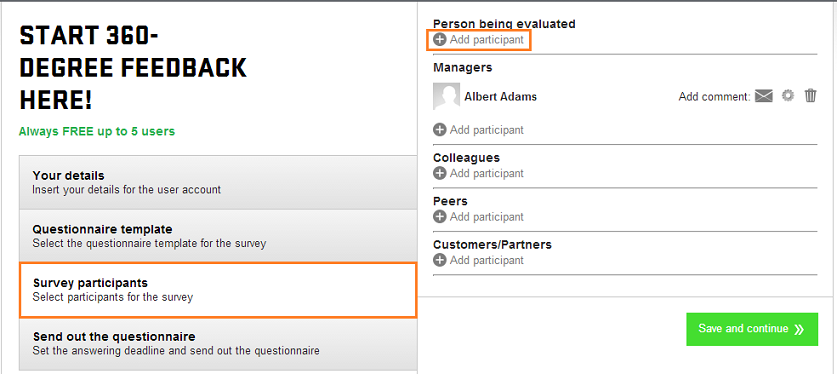 For adding a responder you need to know his/her name and e-mail address.




In this phase, added people won't get any messages that they have been assigned to give the feedback - invitations to participate in the survey will be sent out in the last phase.

It is possible to change added participants - press trash bin button behind the name to delete it. Or if you want to move it to another group of respondents, press the gear button and choose a new group. 




You can also add a comment to a particular participant (only he/she will see it). 




(The information in square brackets [ ] 

will be added to

 the invitation message automatically).