Projects – Here you see all of the projects associated with you. The projects menu has the choices "ongoing", "upcoming" and "completed".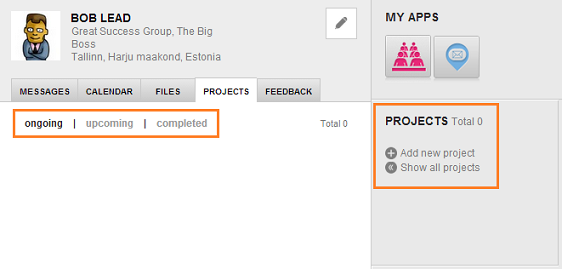 Projects can be created under an organisation or department or group. Sub-projects can be created within projects.

Every project has its own profile, which can be accessed using the button to the right of the project name, which looks like this:
 


Project's profile is similar to the users and organisatsion's profile.

If you send a message to the project, then all the members will see it in their messages in their Home view and also under the Dialogue bubble icon.