Upsteem.com is designed above all for professional use and thus all of the units in the system – departments, projects, activity groups – must be connected with a specific organisation.

You should start by adding your own organisation. To do this, click on the button "Add new organisation", which you will find in the ORGANISATIONS section of the right pane of your desktop window.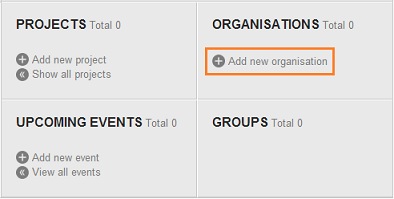 As the organisation creator, you will automatically be assigned to work in this organisation and you will have the roles of Manager and Administrator. An HR Admin module icon will also appear on your Desktop.


We have tried to make the structure of Desktops and profiles as uniform as possible for both individual users and groups (organisation, department, project and activity group). Just as you have a personal Desktop, so does each organisation. To go to your organisation's Desktop, click the organisation's name in the right pane of your Desktop.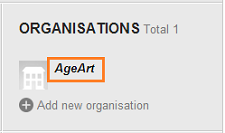 If you have the role of administrator, manager or HR manager in the organisation, you will be able to 
access the organisation profile

 from the organisation desktop.



Under the organisation profile settings you can change the organisation information (avatar, name, slogan, description); contact information, you can determine who can see your organisation information and you can add the parent and subsidiary organisations.




Under the permissions you can define roles (read more from the roles article), you can enable or disable Team Spirit evaluation under Apps and under Subscription you'll see which license package 

you've got.