User profile and changing the settings
Every system user has his/her own profile. To open your own profile select My profile from the main menu and click My profile.
If you want to open employees profile, then open
My company - Structure,
find the person from the structure and click on her/his name.
If you are manager you will find your employees from the section
My company - Direct reports
.
User profile view: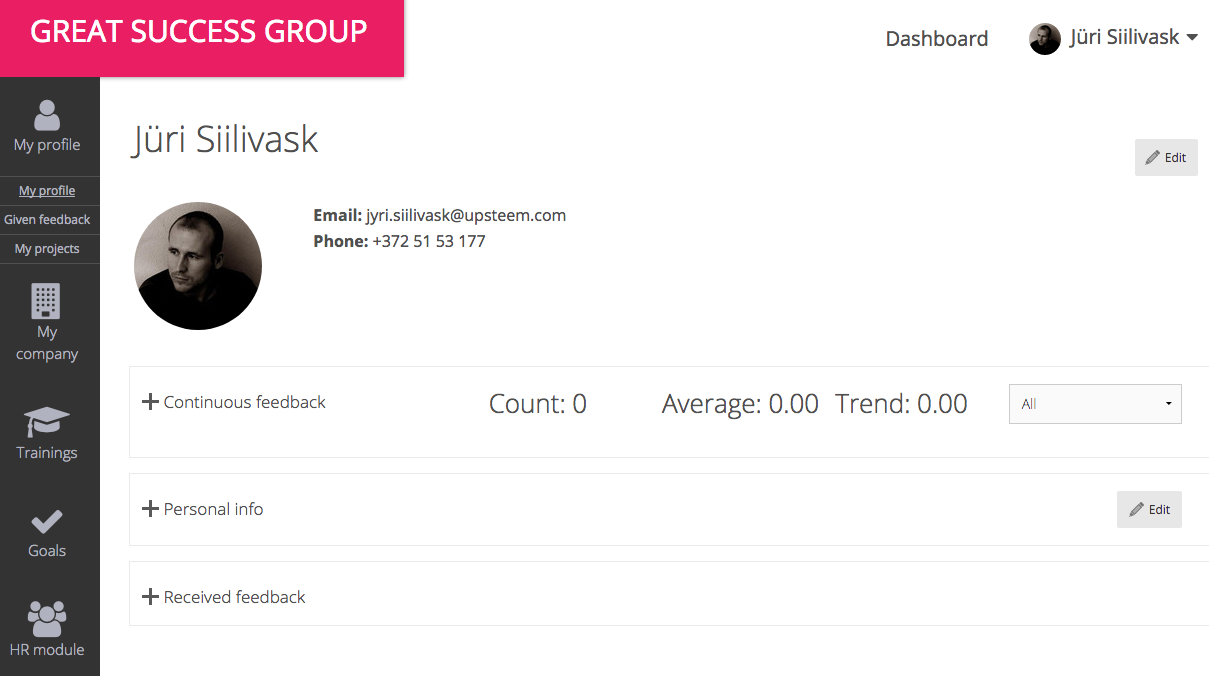 User profile has four main sections:

Continuous feedback - everyday feedback.

Manager remarks (visible only to direct manager)

Personal info (birthday, phone number, Skype name, work address, etc.)

Received feedback (discussions, feedbacks, manually added files) NB! Please note that only surveys in Confirmed and Finished statuses will be displayed here.
Changing user settings:
To change user account password or languge, click the Edit button on top right.

If you want to change 
profile info,
for example user name, contact details, birthday or add an avatar photo, click on the
Personal data
tab, change neccessary fields and press
Save
.