How to create objective and set KPIs
After you have configured company wide KPIs, you are ready to insert objectives.




To do that open Goals and click Objectives. From the top right click Add objective.




Opens form where you have to set:


1. Name of the objective

2. Responsible people

3. Description (optional)

4. Start date

5. Deadline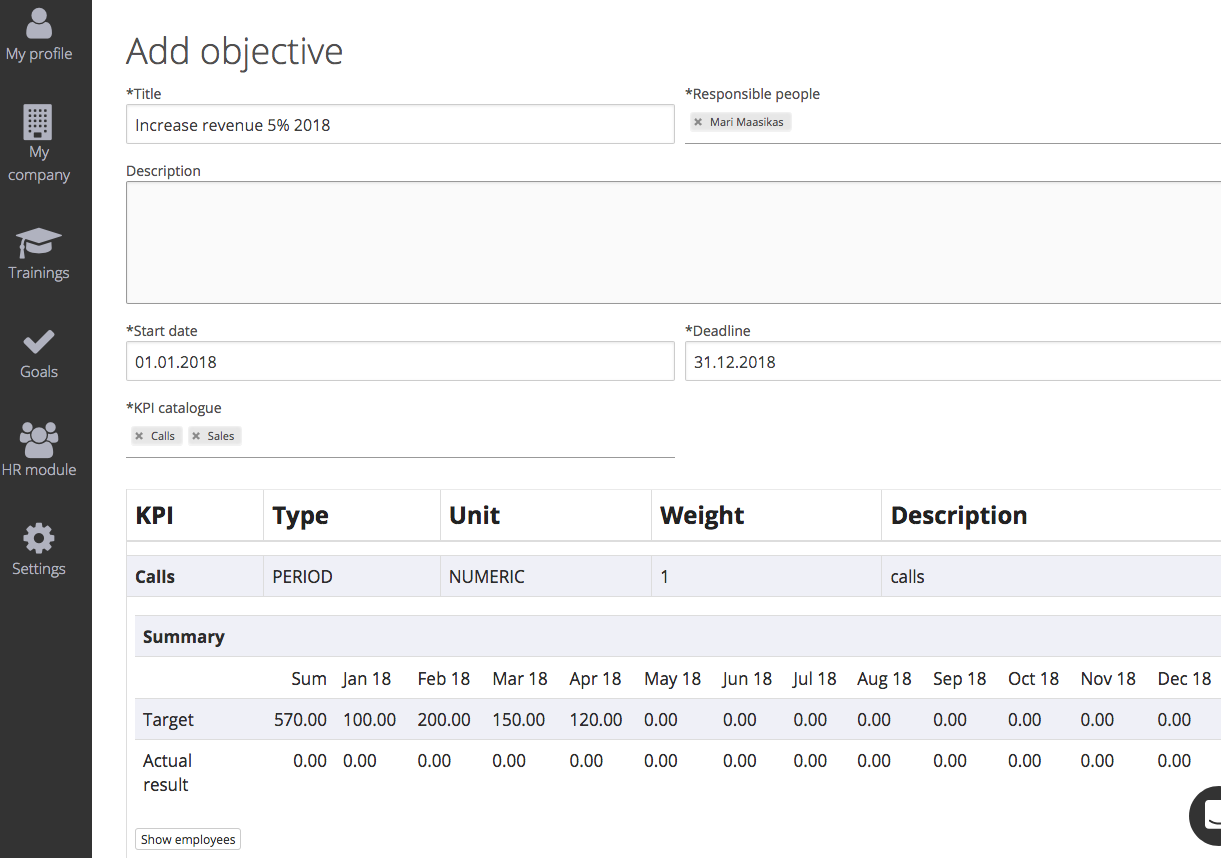 At the moment when you select responsible person, the KPI catalogue field will be displayed. All the default KPIs will all be displayed on the filed.
You can remove the ones you don't want to use by clicking on the cross. Or if you click on the field, dropdown with all the KPIs will be listed.
To fill KPI target just click on the Show employees button. Opens excel like table, where you can start to fill targets for every period.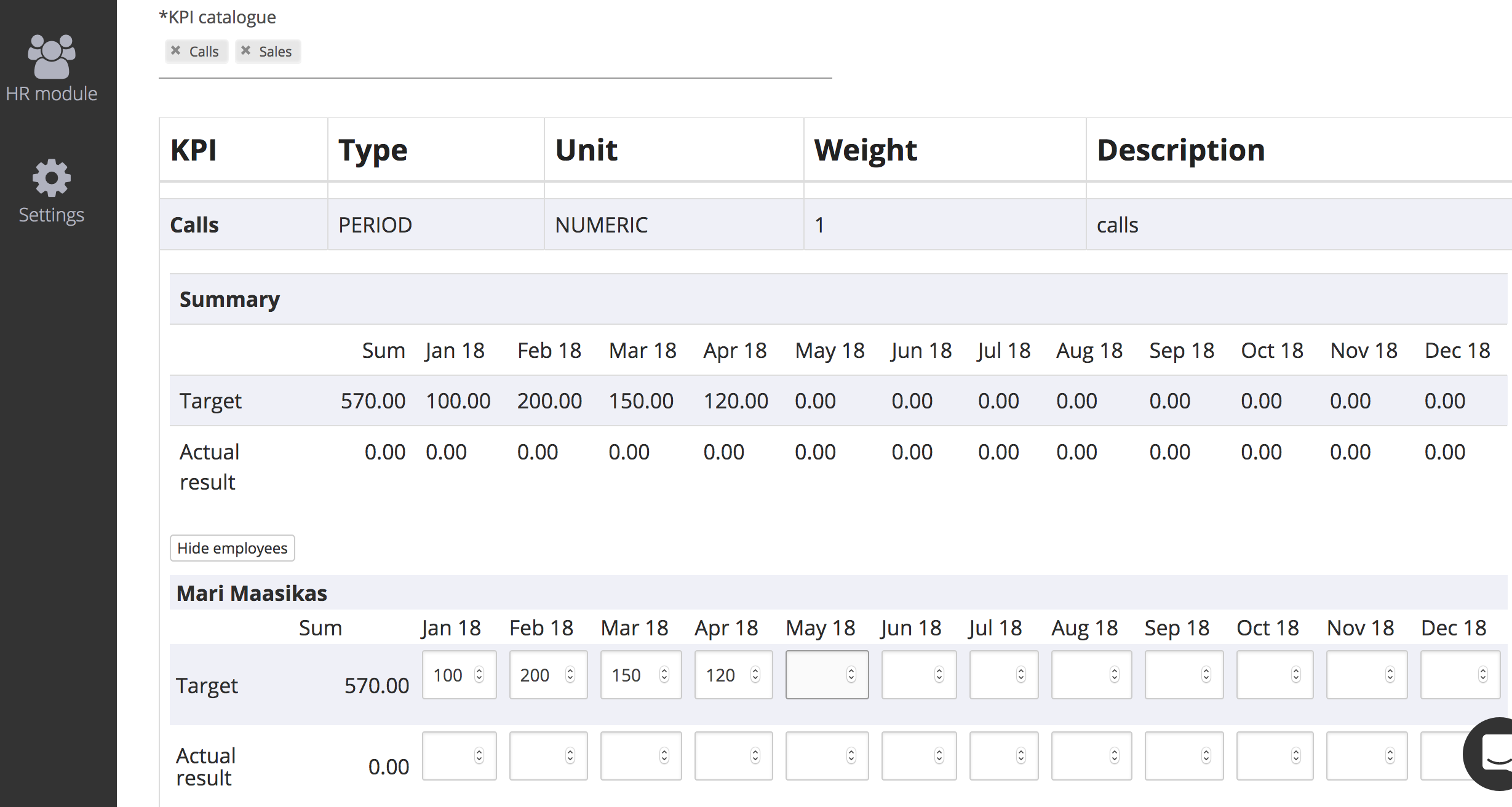 Click Save and your done. Now employees get the notifications that new goals have been set and start to fill the actual results.